Wintec 500 All Purpose - Pony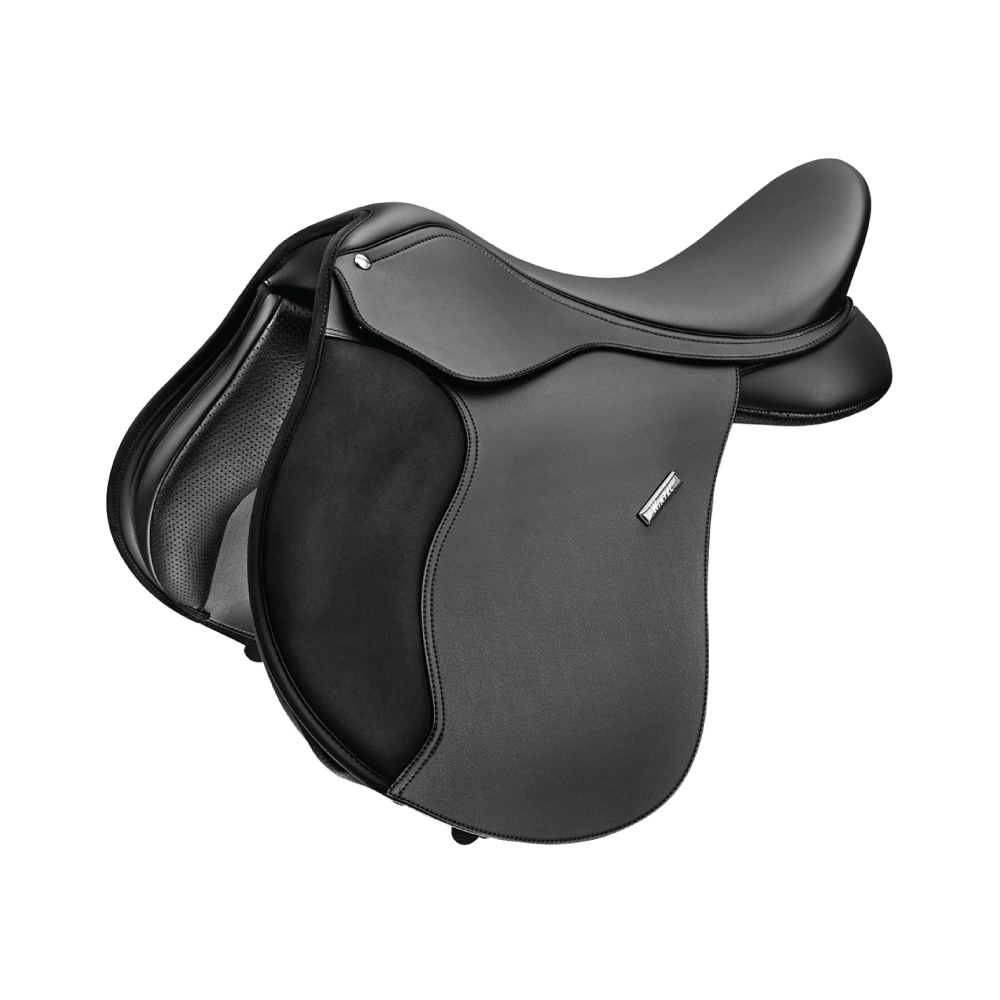 A hardwearing, comfortable all purpose saddle aiding a strong position for all disciplines.
Extremely comfortable and balanced seat for a strong rider position
A drop panel point offering great support of the horse's shoulder. Equileather seat offers superior grip and softness in a leather-look material that is easy care and highly durable.
Adjustable flexibloc system enables the rider to individually tailor their thigh and knee support. Equigrip Panel features and easy-care ultra grippy surface Ergonomic stirrup bar allows greater rider comfort and closer contact.
Easy-Change Gullet system which allows the rider to alter the fit of the saddle to suit the horse's changing shape. Weatherproof.
Will not be damaged by wet weather.
Lifetime guarantee on Wintec Tree. (10 years)
Cair Cushion System. revolutionary air cushion system that evenly distributes weight across the entire length of the panel, virtually eliminating pressure points. 
Cair air cushions fluidly adjust with the horse's muscle movement.