BLS Original Strength Powder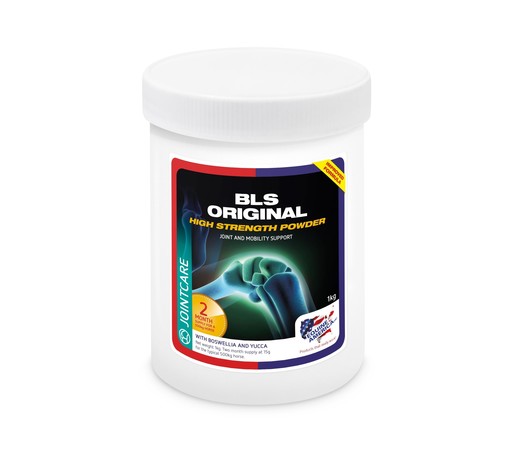 The Story of Equine America

Equine America is the story of one extraordinary man from Aiken, South Caroline, USA - Bruce Snipes

Over the last forty years, Bruce has pioneered the development of food supplementation for horses, including the first use of electrolytes and of biotin for hooves.  In recent years he created Cortaflex, which is now the number one product for joint supplementation.  Cortaflex is now used by leading riders and trainers across the world and in all equine disciplines, and was tested by the Veterinary Medical Research Centre at Michigan State University in a double blind clinical trial.  In addition to Cortaflex a full range of highly effective products for horses, dogs, cats and people have been developed since Equine America was launched in 1997.  All are produced using high quality ingredients and comply with the regulations administered by the UK Veterinay Medicines Directorate and the Food Standards Agency.  Equine America products have been produced to provide nutritional support for health and performance, and aid in combating the stress of domestic or working life.  When using Equine America products it is recommended that individual competition rules are checked in respect of permitted administration at the event.
Buteless Original Strength Powder is a rapid-action supplement to help soothe joints, muscles and tendons after work, and provide extra comfort to older horses and ponies where mobility is restricted.
Key ingredients per 30g serve
Boswellia 2500mg
MSM 1500mg
Yucca 1000mg
Vitamin C 1000mg
Turmeric 1000mg
Buteless Original Strength Powder is a palatable blend of natural, plant-based antioxidants, formulated to help maintain joint and muscle comfort and support mobility in all horses and ponies.
Contains Boswellia, MSM, Turmeric (and black pepper), Vitamin E, Vitamin C, Yucca, Rosemary and Grapeseed Extracts, on a linseed base, to provide important omega 3 fatty acids.
Boswellia – A plant used for centuries, and widely reported to have significant anti-antioxidant activity.
MSM – a well-known bio-available source of sulphur to help support joint comfort.
Turmeric – containing the active compound curcumin, which is thought to exhibit potent anti-oxidant properties (with added back pepper).
Vitamins E and C – two of the best-known antioxidants vitamins.
Yucca – contains several physiologically active compounds called polyphenols, which are potent antioxidants.
Rosemary and Grapeseed extracts – natural antioxidants
All on a palatable linseed base – to supply important omega 3 fatty acids.
Can be safely fed alongside Cortaflex HA or Glucosamine HCI supplements for optimum joint support.
Available 1kg Powder up to 60 days supply for 500kg horse.